North Carolina Escape Games
Imagine being confined to just one room, or a set of rooms, and you only have a certain amount of time to escape. Escape Games are for those who want to take on the thrill of working with their team to make it out alive! These games put your skills to the test and you'll have to work together to come up with the best solutions. Some of the Escape Games in North Carolina can be quite scary and really get your adrenaline pumping. Others are all for the fun of the game, which are more appropriate for a younger crowd!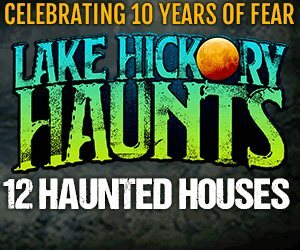 Located in Hickory
Closed today. Next open 10/26/17
At Lake Hickory Haunts, the terror and fun begins as you walk down on our MIDWAY OF MAYHEM and wait until your name card is called. Inside the haunt, you will experience NIGHTMARE FACTORY, SHIPWRECKED, EXTINCTION, SLAUGHTERHOUSE, JUNKYARD, and BIG TOP CIRCUS! Our haunt is unique with an incredibly Read More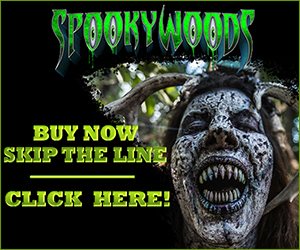 Located in High Point
Open today!
Spookywoods Haunted Attraction started by a dare of teenagers in 1985 to go into an abandon farm house when the founder Tony Wohlgemuth was 15 years old. After getting a good scare from a family of bats they decided to make a haunted house that fall. The haunted attraction now takes over the Read More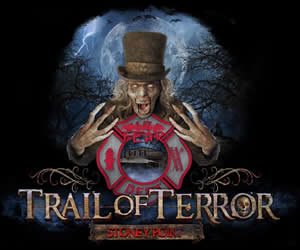 Haunted Attraction

Zombie Attraction

Farm Attraction

Hayride

Pumpkin Patch

Corn Maze

Escape Game

Ghost Tour

Halloween Party

Other Attraction