The Not-So Mysterious Story Behind Cloaked Figure in Gastonia North Carolina
Home » Blog » Paranormal Headlines
August 31, 2015 By Kelly T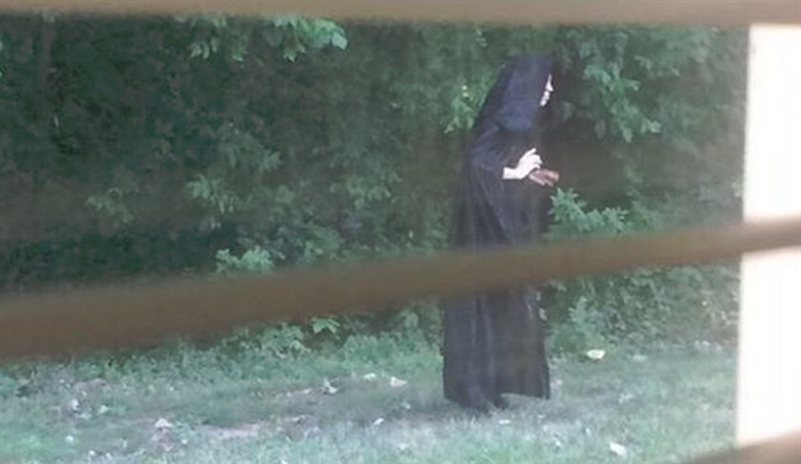 Photo by:
Fox 8
All last week Social Media was abuzz with the story of a creepily cloaked figure photographed near a Gastonia apartment complex in North Carolina. The figure, dressed in an all black, hooded robe (picture Emperor Palpatine from the Stars franchise) has been the focus of local rumors lately fueled by a Social Media craze surrounding the strange sighting.
Though there has been much speculation surrounding the hooded figure being involved with a cult, participating in Pagan rituals, dropping off piles of raw meat on the ground, the truth is something much less sinister.
It turns out, thanks to the hooded figure's mother contacting the property manager of Hudson Woods Apartments, that there is nothing menacing about this figure at all, simply a boy working on a project for school.