Cold Stone Creamery's Limited-Time Black Ice Cream Has Everyone Screaming
Home » Blog » NorthCarolinaHauntedHouses.com News and Updates, Halloween Headlines
October 8, 2019 By Wendy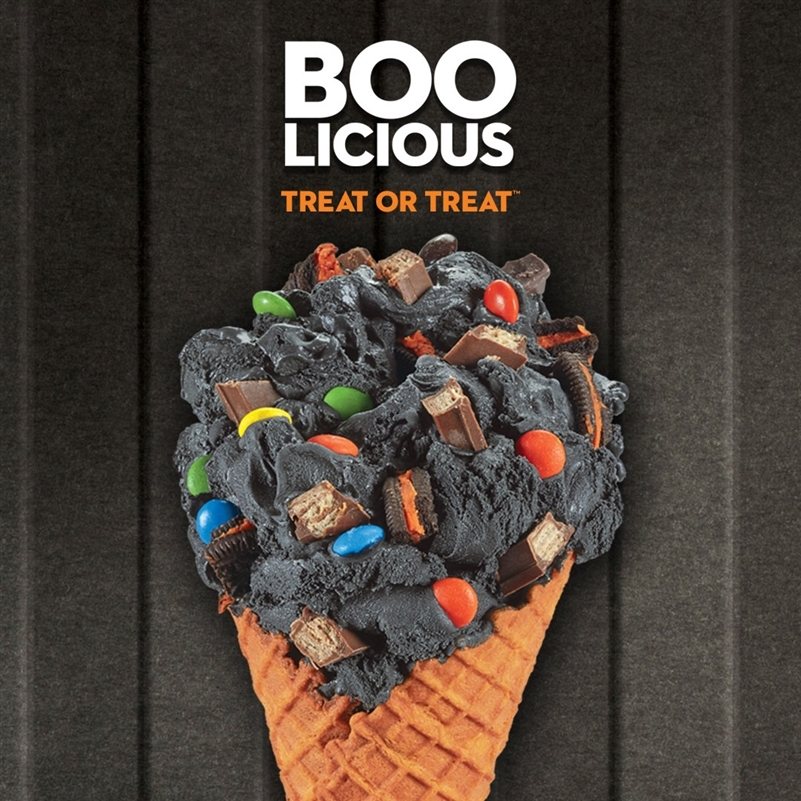 Photo by:
Cold Stone Creamery via Facebook
This October there's more to scream about than haunted houses, because Cold Stone Creamery has released its new Boo Batter black-colored ice cream. The special edition and limited-time ice cream will be available throughout the month of October for the Halloween season.
While scary as the Boo Batter black ice cream may appear, it is the chain's classic Cake Batter ice cream, but dyed black.
Order up yours this Halloween season with a black or orange waffle cone or a bowl. Make a "Treat or Treat Creation" if you want to include special Halloween OREO cookies, Kit Kat's, and M&M's.
Will you be screaming for ice cream this Halloween season?
Photo Gallery