Ghost Hunts USA to Spend the Night Aboard the USS North Carolina Battleship this Summer
Home » Blog » North Carolina's Best Weekend Events, NorthCarolinaHauntedHouses.com News and Updates, North Carolina Haunt News
February 20, 2019 By Chelsea T.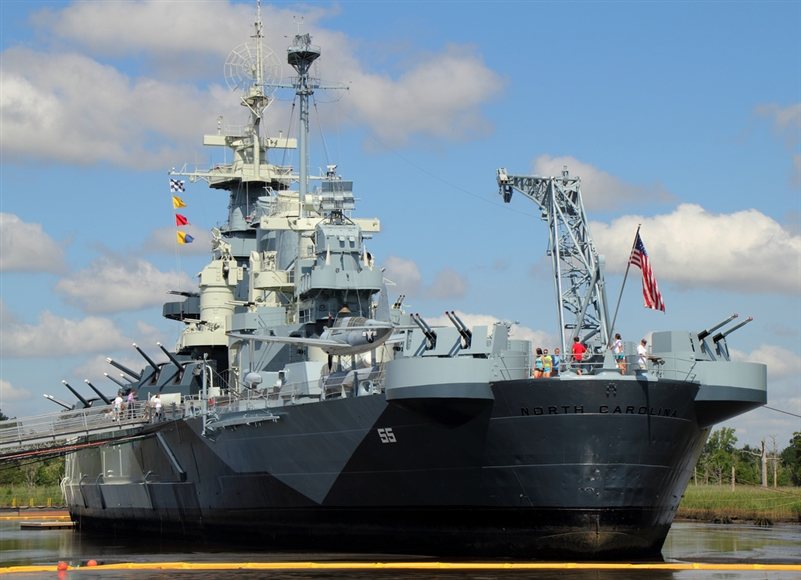 Photo by:
Mr.TinDC via Flickr
This summer, Ghost Hunts USA will be climbing aboard the USS North Carolina Battleship to host day tours and overnight investigations. Not only is the ship the most decorated battleship from World War II, but it is also known to be one of the most haunted destinations in the state.
According to the Ghost Hunts USA website, the battleship now commemorates the Veterans and 11,000 North Carolinians that lost their lives during the war, and it is quite the hot spot for paranormal activity, which isn't surprising due to its history.
Drawing attention from ghost hunters all over the world, the battleship will be open to Ghost Hunts USA two dates in June, and two more in August of this year.
Dates:
June 28th
June 29th
August 2nd
August 3rd
Day Tour: 10:00 AM-4:00 PM
Overnight Ghost Hunt: 7:30 PM-3:00 AM
Click here for more details & to purchase your tickets ahead of time!