Hollerin Haunts Hayride Presents: My Bloody Valentine 2019
Home » Blog » North Carolina's Best Weekend Events, NorthCarolinaHauntedHouses.com News and Updates, North Carolina Haunt News
January 19, 2019 By Chelsea T.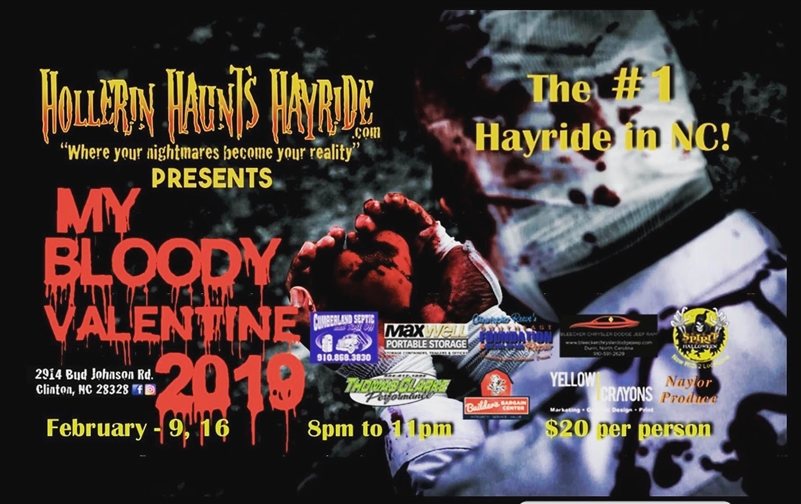 Surprise your special someone this Valentine's Day by adding some horror to your festivities! Hollerin Haunts Hayride in Clinton will be hosting a special Valentine's Day haunted attraction, "My Bloody Valentine," giving thrill seekers a dose of terror long after the Halloween Season has come and gone.
The event will take place on February 9th & 16th from 8-11 PM. Don't miss out on a chance to give your significant other a Valentine's Day evening they won't forget... no matter how hard they try! Tickets are $20 per person.
Click here for more details!