2021 Question and Answer With Spooky Woods
Home » Blog » North Carolina Haunts: An In Depth Look
August 18, 2021 By Haunt News & Press Releases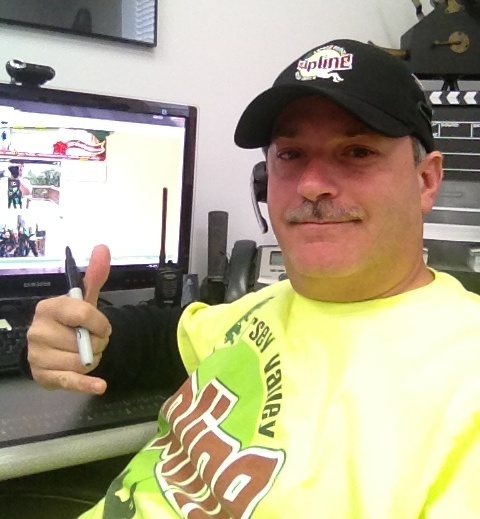 Tony Wohlgemuth
NorthCarolinaHauntedHouses.com recently sat down with Tony Wohlgemuth of Spooky Woods, to discuss what's new at Spooky Woods for the 2021 Halloween Season!
What's new at Spooky Woods for 2021? Do you have any new rides, attractions, or special features that Haunt Seekers should know about?
We tear down and add new sets every year, but starting in the winter of 2020 we added 3 completely new buildings above and beyond refreshing some old ones. After Covid mandates shut down our tram ride in 2020 we changed our business plan moving forward. To avoid having to pivot again in case Covid is still an issue we decided to take out the trams and expand the show in Spookywoods. We are really excited to bring projection mapping to Spookywoods, something brand new and very customized just for Kersey Valley.
What are you most excited about for the 2021 Halloween Season?
Fingers crossed, no mask mandates or crowd limiting guidelines from NC State.
What differentiates Spooky Woods from other local haunts in North Carolina?
The one thing I would have to say that sets us apart is the Spookywoods, you can't duplicate a grove of 1000 trees planted in rows. I helped plant them when I was only 9 years old to be a future Christmas tree farm, but as fate would have it they were allowed to grow and now are the hosts to thousands of Halloween screaming fans a night.
How long has Spooky Woods been in business? Can you tell us a bit more about Spooky Woods's history?
Spookywoods started by a dare between my friends and me camping out an old barn in the summer of 1985. We dared each other to enter the old abandon farmhouse after midnight. A family of bats scared us good and that sparked the idea to create a haunted house.
What's your favorite experience since opening Spooky Woods?
I would have to say my favorite experience is getting to scare guests with my cat on a stick gag. It's one of the most simple things, but it hits hard as the unsuspecting customer thinks a wild cat has just attacked them across their feet. It's hard to not laugh out loud and give my spot away.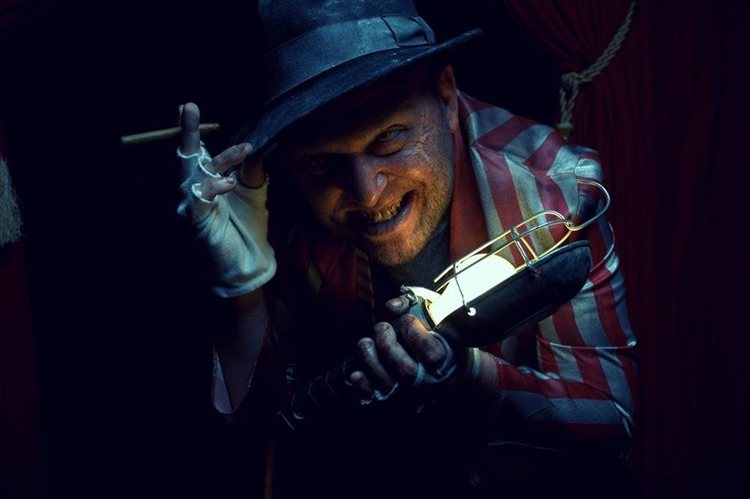 How long is a typical haunt experience at Spooky Woods from start to finish?
The experience can take an evening with all the characters roaming around in the parking lot to the midway. However, once you're moving through the haunt our goal is a 40-minute walk-through. Some people run and that will of course vary with each group.
On a scale from 1 to 10, how scary would you say Spooky Woods is? Why?
Scary is subjective, I've seen kids laughing, and then I've seen adults poop their pants. For me just being able to do this for a living is a 10 on my list.
Does Spooky Woods's property have any real haunted history? Do you have a spooky encounter you'd like to share?
Yes, we have several paranormal groups that have documented this property. I don't go into the farmhouse at night alone for long periods of time. That place creeps me out, I have to go flip on breakers in the back and when I do it's to do that and get back out.
What inspired you to open up a haunted attraction? What's your favorite part of the business?
That dare as a 15-year-old in 1985 with my buddies daring each other to go inside the farmhouse-inspired the idea. The favorite part of the business for me is providing my community a safe and enjoyable attraction they can be proud of to be nationally known in Archdale, NC.
How has new technology (i.e. animatronics, special props, etc) helped you to enhance Spooky Woods?
I personally stay away from animatronics, they just break and become a nightmare to maintain. However, air cannons and noisemakers save on staffing and simply scare people. Every set has a controller position which is a person activating the scares and watching cameras. That has enhanced our safety and quality greatly. Plus a video file to provide authorities if need be. :-)
Can Spooky Woods accommodate large groups? How many people can experience Spooky Woods together as a group?
We allow as many people that want to go through together to do so, keeping in mind it's always better in small groups of 6 to 8.
Does Spooky Woods offer any special deals, discounts, or coupons?
Visit other than a Saturday night to get a discount on admission. We donate $10,000 in tickets to vittix.org yearly. If one has a military ID you can get free tickets from them. Also, we donate 2500 tickets to the Red Cross for anyone who gives blood can get a BOGO voucher. See our website for more information under Blood Drive.
Anything else you'd like to let us know about Spooky Woods?
The haunted house idea started my business that now has expanded into 10 different attractions. It's been an extremely fun journey over the past 37 years and helping other entrepreneurs reach for their dreams has been a fun pay-it-forward initiative for me personally. There is nothing that compares to having the freedom when you own your own business. I say dream until your dreams come true!