Stay at a Haunted Airbnb in North Carolina
Home » Blog » Halloween Headlines
November 16, 2019 By Wendy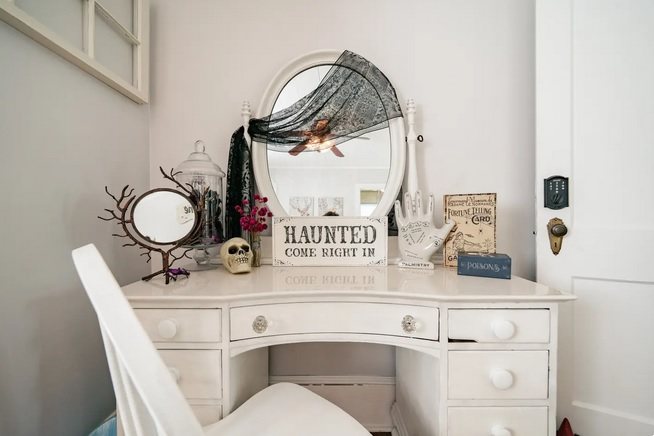 Photo by:
The Stroud House Airbnb via Facebook
The Stroud House in Wake Forest, North Carolina is a decades-old home listed on Airbnb. While most guests go on Airbnb to arrange for a pleasant stay during their time away from home, this property is cautioning guests, especially "the faint-hearted."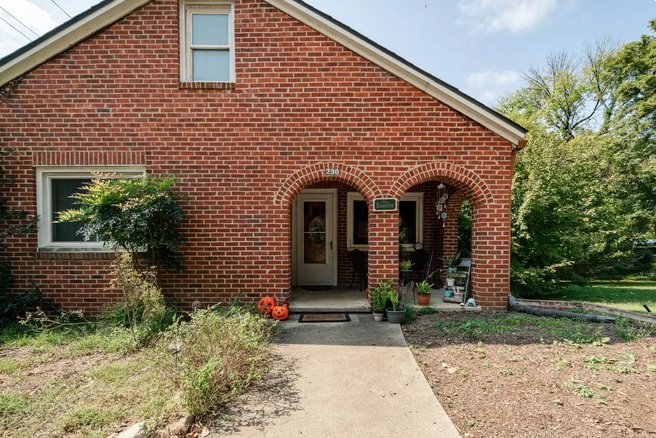 Photo via Airbnb: The Stroud House
Its listing indicates that "guests have experienced supernatural events here including: footsteps in the hallway or upstairs, the hall and basement lights turning on randomly, a shadowy figure in the kitchen and dining room, glowing orbs in the living room, and even a music box that has played by itself."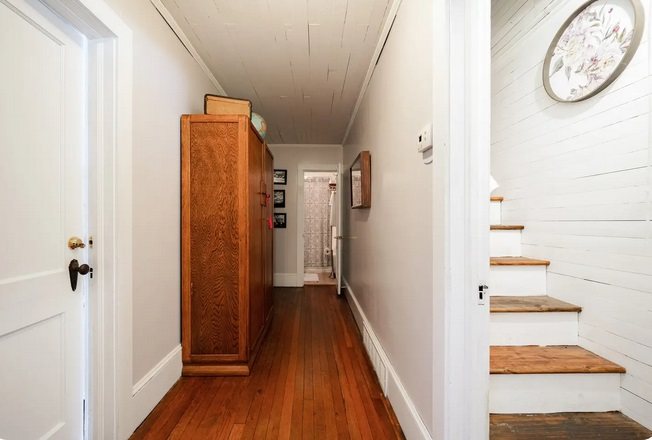 Photo via Airbnb: The Stroud House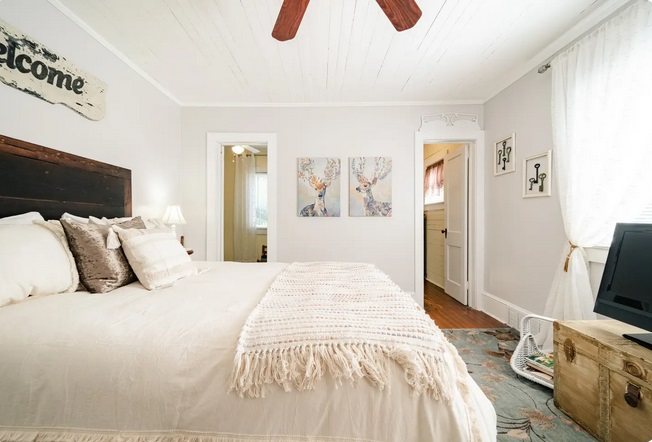 Photo via Airbnb: The Stroud House
While there are claims of strange occurrences at the property, the listing also indicates "nothing unusual has ever occurred in our guest bedroom, and none of the incidents have ever been malevolent in nature."
The home has been with the property owners for 5 generations. The original owner was Reverend Stroud, but your stay at the Stroud House today will be hosted by David, his great grandson. Mysterious events have occurred in the home from the beginning of the family's move-in in the late-1900s.
Would you dare stay at this haunted Airbnb in North Carolina?