2022 Question and Answer With The Hotel
Home » Blog » North Carolina Haunts: An In Depth Look
August 24, 2022 By Haunt News & Press Releases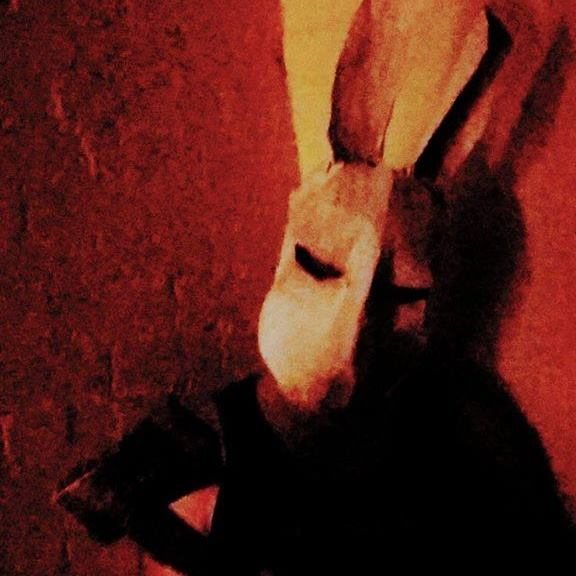 Rabbithead, one of our original creations
NorthCarolinaHauntedHouses.com recently sat down with Tommy Hurdle of The Hotel, to discuss what's new at The Hotel for the 2022 Halloween Season!
What's new at The Hotel for 2022? Do you have any new rides, attractions, or special features that Haunt Seekers should know about?
We are in our brand new permanent location at the historic Garrett Hotel on Railroad Street in Ahoskie, NC. What makes this location even better is the fact that it is actually haunted. We also offer ghost tours to explore and investigate the upper floors where the paranormal activity is often experienced.
What are you most excited about for the 2022 Halloween Season?
Our new location, of course. Our scenes are bigger and better than ever. We are doing things we have never seen in any other haunts.
What differentiates The Hotel from other local haunts in North Carolina?
We mainly use live actors with little animatronics, which creates a highly intense immersive and interactive experience.
How long has The Hotel been in business? Can you tell us a bit more about The Hotel's history?
We have been in business for 5 years. We originally operated as The Basement in another location. This will be our first year operating under our new name, The Hotel, in our new location in the historic Garrett Hotel in downtown Ahoskie, NC.
What's your favorite experience since opening The Hotel?
Watching grown men getting so frightened they go into the fetal position or watching people run from the exit to their cars to get away from our monsters.
How long is a typical haunt experience at The Hotel from start to finish?
15 minutes. Longer if you freeze because your scared.
On a scale from 1 to 10, how scary would you say The Hotel is? Why?
10. Our makeup and special effects are top notch, done by makeup artists who have worked in independent horror films. Our actors are intense and do not break character. The more frightened you become, the more they amp it up.
Does The Hotel's property have any real haunted history? Do you have a spooky encounter you'd like to share?
Yes. In several paranormal investigations we have heard disembodied voices, had communications through the spirit box, orbs in photos, reports of being touched and apparitions.
What inspired you to open up a haunted attraction? What's your favorite part of the business?
We have always loved horror movies and haunted houses. We felt we had new and fresh ideas that would add something to the business.
How has new technology (i.e. animatronics, special props, etc) helped you to enhance The Hotel?
We use few animatronics but the ones we use help us to create special effects usually only seen in movies.
Can The Hotel accommodate large groups? How many people can experience The Hotel together as a group?
For the best experience, 10 or less
Does The Hotel offer any special deals, discounts, or coupons?
We offer VIP packages that include special merch and photos