Spend the Night Aboard the USS Battleship North Carolina with Ghost Hunts USA!
Home » Blog » North Carolina's Best Weekend Events, NorthCarolinaHauntedHouses.com News and Updates, North Carolina Haunt News
August 14, 2020 By Chelsea T.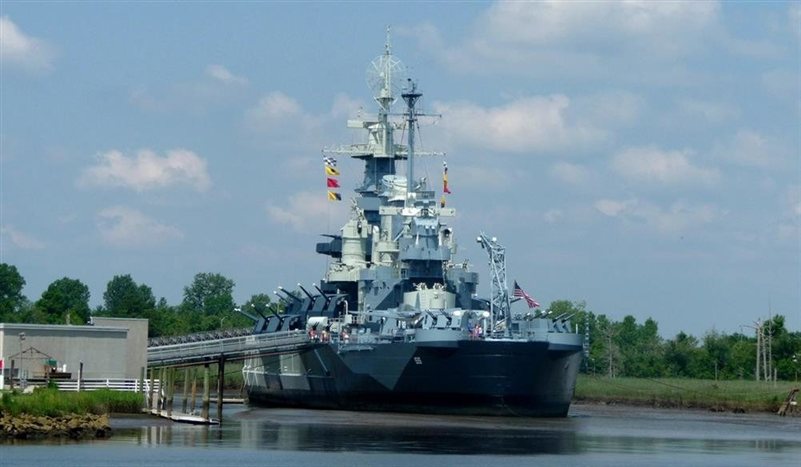 Photo by:
damian entwistle, via Flickr
Do you have what it takes to spend the night aboard the USS Battleship North Carolina? As one of the state's most haunted destinations, this battleship is located in Wilmington and is the most decorated ship from World War II.
According to the Ghost Hunts USA website, the battleship earned 15 battle stars for her courageous actions in the Pacific Theater of Operations, saving thousands of lives. Now, the battleship honors the veterans and 11,000 North Carolinians that lost their lives in World War II.
Due to its history, the battleship is rumored to be quite haunted. Ghost Hunts USA will be exploring the ship on two dates in October, and those who love all things paranormal don't want to miss out on what's in store! The event will begin at 7:30 PM and finish at 3:00 AM.
Dates:
Friday, October 9th
Saturday, October 10th
The ghost hunt at USS Battleship North Carolina will include the following:
History Day Tour Included
Exclusive Overnight Access to areas that are normally off-limits to all tours
Access to the most haunted areas of this haunted battleship
Psychic Medium Vigil* (if psychic present)
Group Vigils With Experienced Investigators
Lone Vigils
Overnight Ghost Hunt
Use of our equipment which includes, trigger objects and EMF Readers
Free time to explore this location and to undertake your very own private vigils
Unlimited Refreshments, Including Coffee, Bottled Water and Soda
Selection of snacks
Click here for more details & to purchase your tickets today!